Dental Food For Dogs
Your dog will only have one set of teeth, so looking after their dental health is vital. That's why we have made it easy. Just choose our dental food for dogs for complete oral care thanks to its addition of seaweed. 
When selecting dog food, we know you want the very best to keep your pup fit and healthy. Our dental food for dogs provides all the nutrients they need and reduces the build-up of plaque and tartar to keep their teeth strong and healthy.
Dental Care
Hypoallergenic
Full of Nutrients
Aids Digestion
Promotes Shiny Coat and Strong Skin
Delicious
All-Natural Ingredients
Oral Health is Vital for your Dog
Dogs use their teeth all the time. Whether they are taking in goodness from their food or chewing on their favourite toy, our best friends would be lost without healthy teeth and gums. 
However, without proper care, your dog risks losing their pearly whites. Gum disease is prevalent in dogs, and when the structures of the teeth and gums break down, tooth loss is not far away, impacting their ability to chew and digest food. So why leave it to chance? Protect their dental and oral health simply by upgrading the food in their bowl.
Nutrition and Dental Care
Food has a dramatic impact on your dog's dental health. With the right food, you can improve their oral hygiene and keep them chewing for longer. Choose a dental food for dogs that actively reduces plaque and tartar build-up and protects your dog's teeth.
What Goes into Our Dental Food for Dogs
Our food doesn't just look after your pup's oral health by its addition of seaweed; it gives their entire body a helping hand. We have created a recipe that packs in vitamins and nutrients, giving your furry companion everything they need to be their happy, healthy selves. Take a look at our natural ingredients and nutritional values:
Protein 28%, Fat 11%, Fibre 5%, Ash 7%
Regular Food:
Insect - 33% (28% meal, 5% oil)
Barley - 27%
Oats - 13%
Apple - 4%
Carrot - 4%
Linseed - 4%
Beet Pulp - 4%
Seaweed - 1%
Chicory Root Extract
Vegetable Gravy - 4%
Blueberries
Glucosamine 400 mg/kg
Chondroitin 200 mg/kg
Grain-Free Food:
Insect 33% (28% meal, 5% oil)
Potato 27%
Sweet Potato 8%
Peas 5%
Apple 4%
Carrot 4%
Linseed 4%
Beet Pulp 4%
Vegetable Gravy 4%
Minerals
Vitamins
Brewers Yeast 1%
Seaweed 1%
Blueberry
Prebiotic MOS
Chicory Root Extract
Glucosamine 400 mg/kg
Chondroitin 200 mg/kg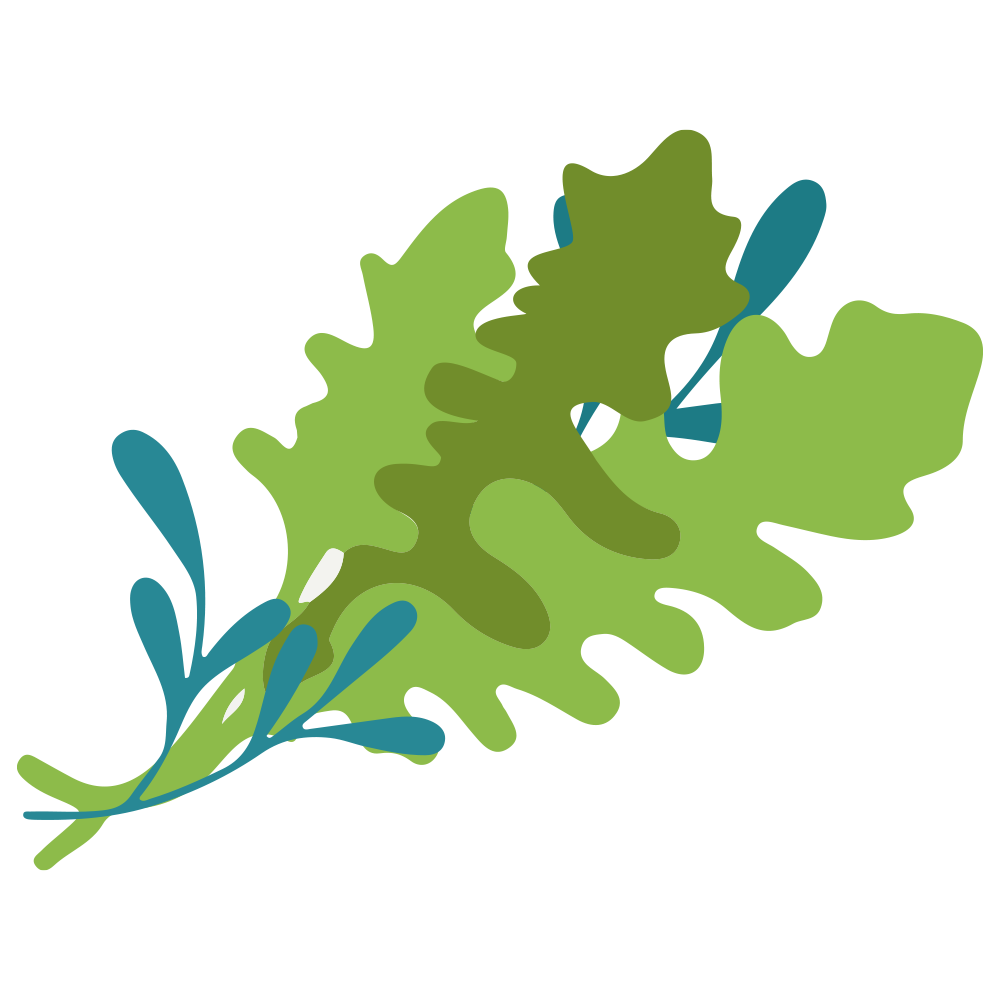 Seaweed and Oral Health
Both our blends of dog food are great for your pup's oral health due to its magic superfood ingredient, seaweed. Seaweed contains an enzyme called Bacillus licheniformis, and it is this component that can strip away harmful bacteria from plaque, protecting your dog's teeth from decay.
What's more, our food can be served wet or dry, giving a great crunch to dogs who enjoy this texture, but also offering a softer food for dogs with missing teeth.
Suitable For
Our dental food for dogs can last a lifetime: it is suitable for any dog over two months old. And with our subscription option, you never have to worry about running out. It is great for:
Puppies
Working Dogs
Seniors
How you can Take Care of your Dog's Teeth
As with any element of health, prevention is always better than cure. By taking a few simple steps to monitor and care for your dog's teeth and gums, you can keep them healthy and white for longer.
1. Brush your dog's teeth daily
Just as we brush our teeth, dogs should too. Or, at least, we should brush their teeth. Start early in their life and use positive training methods to get them used to the feeling and process.
2. Choose dental food
Opt for dental chews and dental food for dogs that reduce plaque. Remember that chews should be the correct size for your dog, as a chew that is too large is a choking hazard. Also, you should factor in the calorie count of the chew into your dog's diet.
3. Avoid hard objects
Objects like hard chews, stones or bones can easily break teeth. Watch out for and remove them from your dog's mouth to prevent damage.
4. Get regular oral health checks
The vet should be one of your dog's best friends. Visit them for oral checks, especially if plaque has built up on your dog's teeth.
How to Safely Switch Dog Food
As dogs have sensitive stomachs, you should carefully transition between dog foods to prevent illness. Here is an effective switching plan you can follow:
Day 1-2: Mix 25% of the new food with 75% of the existing diet.
Day 3-4: Mix 50% of the new food with 50% of the existing diet.
Day 5-6: Mix 75% of the new food with just 25% of the existing diet.
Day 7: Complete the transition to 100% new food.
Daily Feeding Guidelines
Dogs are all different shapes and sizes, each with unique nutritional needs. We have a custom calculator to explain your dog's food requirements and how little the daily cost will be. Here is a basic guide:
5kg - 46g or £0.50 a day 
15kg - 106g or £1.14 a day 
25kg - 155g or £1.67 a day 
45kg - 241g or £2.60 a day 
Testimonial
Wow what a difference! My dogs ❤️ it!

My dogs love, love, love this food. They even love it dry. ❤️

I have been working on reducing my carbon footprint. I never thought about how my dogs' diet contributes to carbon emissions until a colleague mentioned that her spaniel eats an insect-based diet.

I was sceptical. I didn't think my dogs would like it, but I wanted to try and find out, so I bought them the grain-free as the first bag.

I introduced it over a week or so and wow, what a difference. Here's why I'm so happy with Bug Bakes:

1. My 2 working dogs love eating it - even dry!

2. Doggy poops are great!

3. It smells good.

4. It makes their fur super soft, silky, and shiny.

5. They eat it dry so their teeth and breath are lovely.

⭐️ ⭐️ ⭐️ ⭐️ ⭐️
🐾 🐾 🐾 🐾 🐾


I absolutely recommend you give it a try.

Anonymous Customer