The Problem
Why thousands of eco concious
dog owners have made the switch
Family run, locally made, honest business
Helps your and your pup do your bit for the environment
The healthiest protein source for your dog
Vet recommended with a 24/7 vet line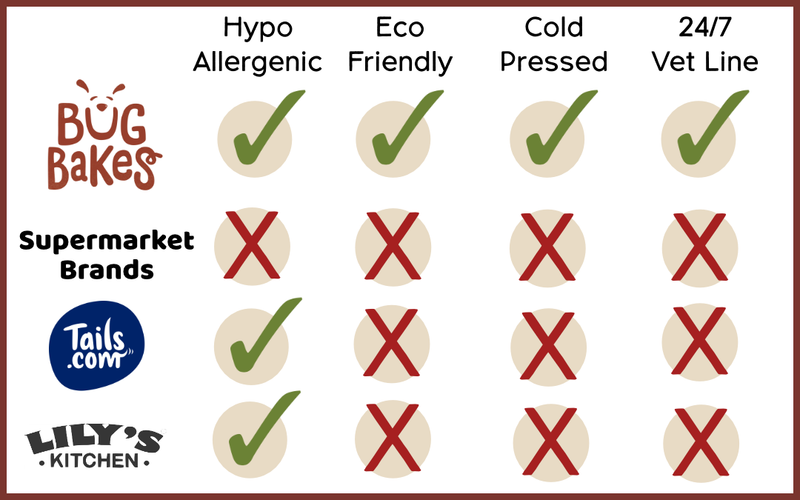 Cold Pressed in the UK
Our dried food is cold pressed which retains more nutrients, is gentler on tummies & uses less energy to produce than kibble.
Create a food plan
Better for your dog
Glossy fur
No more itching
Settled tummies
Full of energy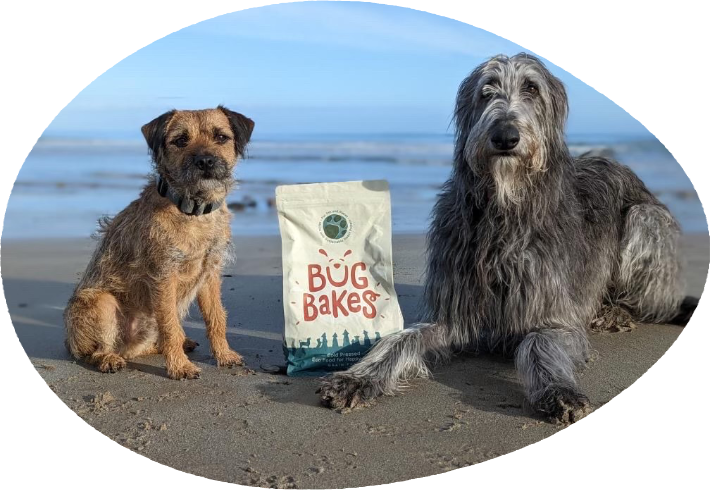 Small (7kg)
£0.64/day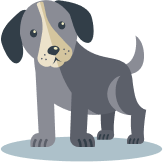 Medium (15kg)
£1.15/day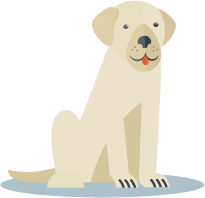 Large (25kg)
£1.67/day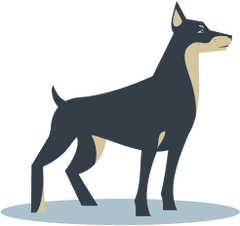 Giant (45kg)
£2.60/day
A word from the owners
Bug Bakes is fab! Our dog - a very fussy eater - eats it and enjoys it. The service is really good and it's nice to be doing a bit for the environment at the same time.
Great product! Healthy, better for the environment, dog loves it, and it's a British company. Win, win, win!
My greyhound is incredibly fussy but loves it. It appears to have calmed his stomach. That combined with the eco ethos is a winner for me.