Renal Dog Food
We understand that kidney problems can be concerning for most pet owners. After all, kidney failure can lead to weight loss, stumbling, nausea and a host of other health problems. But the good news is that there are steps you can take to minimise your beloved animal's symptoms. Chief among these is providing your dog with a suitable diet to support the management of renal disease and improve your dog's quality of life.
At Bug Bakes, our recipes have been crafted with your pup's health in mind. Our team of canine nutritionists have designed a recipe that contains ingredients that support renal function and can help dogs suffering from kidney issues.
Order Now
Seeking Expert Advice
We advise you to consult your vet before making any changes to your pet's diet to improve its quality of life and limit the progression of renal disease. We also recommend that you take your pooch to the vet for a check-up at least once every 6 months. In rare cases where your pet's health worsens whilst using this product, it is wise to get them checked out by a vet at the earliest opportunity.
By ordering this product, you are confirming that you have read and completely understood the above advice.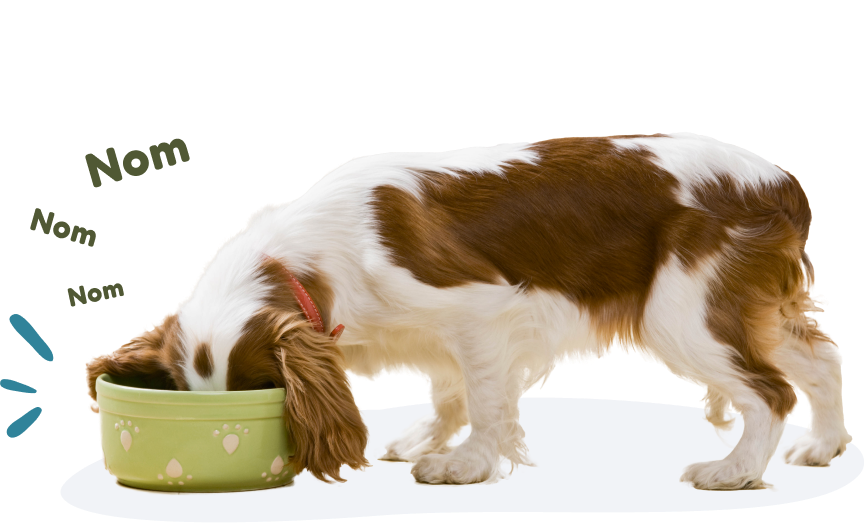 Nutritionally Complete
We believe that every dog should have a balanced and complete diet. All of our recipes are designed to support your dog's health, from maintaining muscle mass and increasing energy to improving your pet's overall quality of life.
Natively Grown Ingredients
We are revolutionising the way pet food ingredients are sourced. As drivers of sustainability in the industry, we are proud that as many of our ingredients are sourced in the UK as possible. This helps to reduce the impact that air travel is having on the environment.
Sustainable
With our sustainable alternatives, we are reducing the impact that meat production from the pet food industry is having on the planet one bowl at a time.
100% Recyclable Packaging
We only use recyclable packaging, helping you to protect the planet while ensuring your pet is happy and healthy.
Vet Approved
There is no need to worry about getting the green light from your vet before changing your furry friend's diet. Our recipes are approved by experienced vets.
Additional Benefits
Beyond supporting kidney health, our complete dog food recipes are high in fibre. Fibre is central to any dog's diet as it functions to absorb excess water and increase bulk. This aids regular bowel movements and also plays a role in reducing the growth of undesirable bacteria in your pet's gut.
All of our recipes are cold-pressed to preserve the nutritional integrity of our ingredients. This way, you can rest easy knowing that your dog is getting the highest nutritional content possible. Our formula is suitable for all breeds of dogs aged 2 months+. No matter what stage of life your dog is in, our insect-based food will support their health.
What's more, insect-based protein is something most dogs have never tried before. This means that you can easily provide your pooch with a novel source of protein to manage any allergies and sensitivities.
Our Ingredients
Our products contain most of the things your vet will advise on a renal diet. If you are looking for renal dog food to support your furry friend's health, look no further than our complete recipes. Our recipes are composed of only the best quality ingredients on the market. When you choose us, your dog will benefit from:
Essential Vitamins And Minerals
Packed with essential vitamins and minerals, our complete recipe promotes a healthy immune system which is beneficial in managing kidney health.
Highly Digestible Protein
Our insect-based protein is ideal for dogs suffering from kidney problems. The reason for this is that insect protein is easy to digest, reducing the strain that metabolic waste products have on the kidneys. Not to mention, renal disease is associated with ageing. As your dog gets up there in years, it will need high-quality protein to maintain muscle mass and stay strong.
Antioxidants And Prebiotics
Rich in antioxidants, apples and blueberries can help to protect against inflammation. Similarly, seaweed is packed with prebiotics that can aid kidney function.
Our Feeding Guide
When your dog is suffering from kidney issues, it can be challenging to change its diet. That is why we use the FEDIAF-published daily calorie requirements to provide all of our customers with an approximate daily feeding guide that is unique to their dog's requirements. There is no need to worry about changing your beloved animal's diet. Take our quiz below to get started.
Testimonials
I unfortunately had to take my 12 years old little cairn terrier to the vet due to constantly having an upset stomach. I switched to bugbakes and he's back to his normal happy self. Best move ever. Highly recommend for a healthy happy dog.

Francis Watt
Took a while to consider swapping over to Bug Bakes, but it well worth doing it...Our dog seems healthier. We tried Tess, our 7 year old Collie, on the sample snacks first and she took to the new food really quickly. Her energy levels are higher and she seems brighter and more active. She has also been less prone to tummy upsets (none in fact!) so far and is more 'regular' since switching her.

Andy
My cockapoo has been eating bug bakes for over two years, and she loves it. Her digestion is always healthy, with no issues unless I feed her something else… then there's the usual grass eating all the time.
The subscription service works out very efficiently for us too. I always recommend bug bakes to friends!

Marie Mcallister