Premium Low-Fat Hypoallergenic Dog Food
In a perfect world, mealtime would be the best part of the day for every pooch. However, the reality is that for some pups, mealtime is followed by an upset tummy, serious gas, or even vomiting. If you are looking for a recipe that is designed with your dog's sensitivities in mind, look no further than our low-fat hypoallergenic dog food. Containing a novel source of protein, our expertly crafted dog food helps to reduce allergic reactions.
Order Now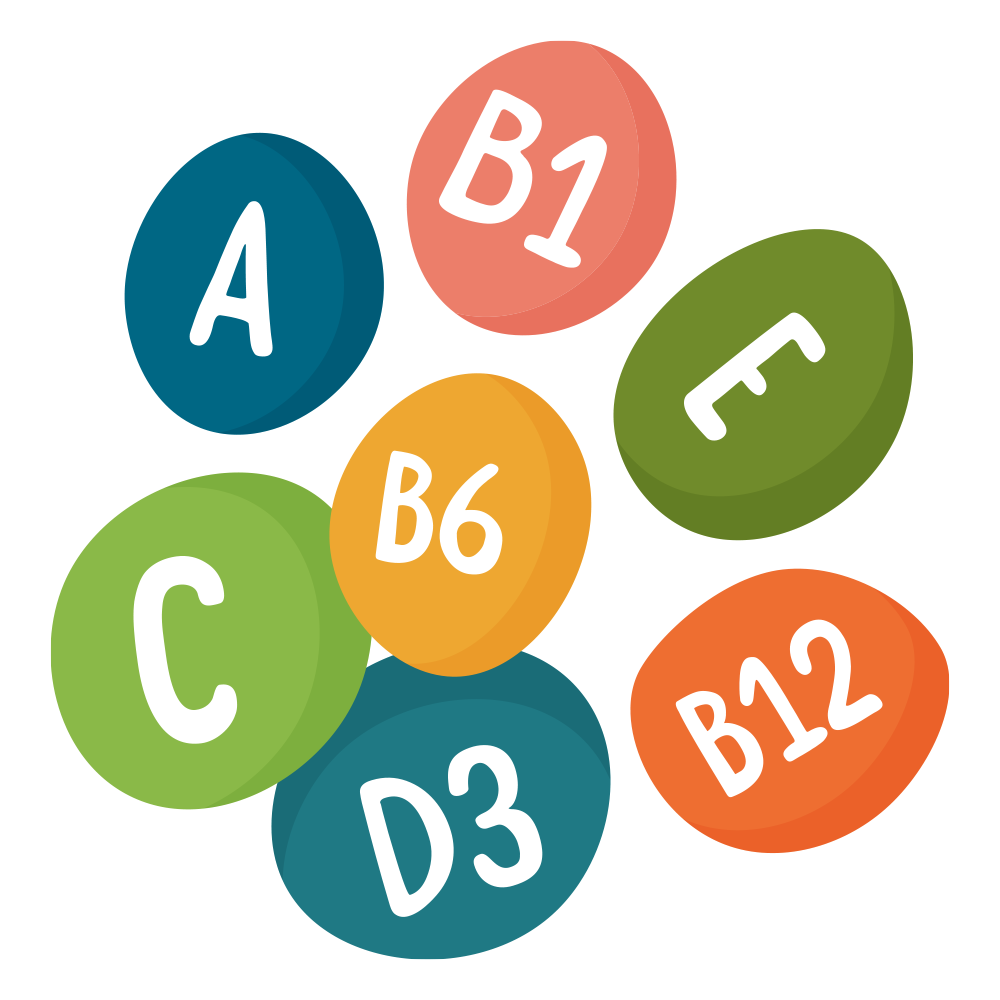 Our insect-based dog food is second to none. Not only is it low in fat but it has a higher digestibility and nutrient value score than traditional animal proteins, such as chicken or beef. This means that your dog can get all the nutrients it needs without the need for fillers. That way, you can keep your dog healthy and mobile for as long as possible.
Our complete, insect-based dog food is ideal for pooches dealing with:
Obesity
Joint issues
Food Intolerances
Food Allergies
Chronic Diarrhoea
Exocrine Pancreatic Insufficiency
Inflammatory Bowel Disease (IBD)
Bacterial Overgrowth
The Benefits
Naturally, every dog parent wants to ensure that their dog is as healthy as possible. While fat is necessary for energy, the fat content in your pup's diet can also lead to health problems. If your dog is packing on the pounds, it may be time to change their food.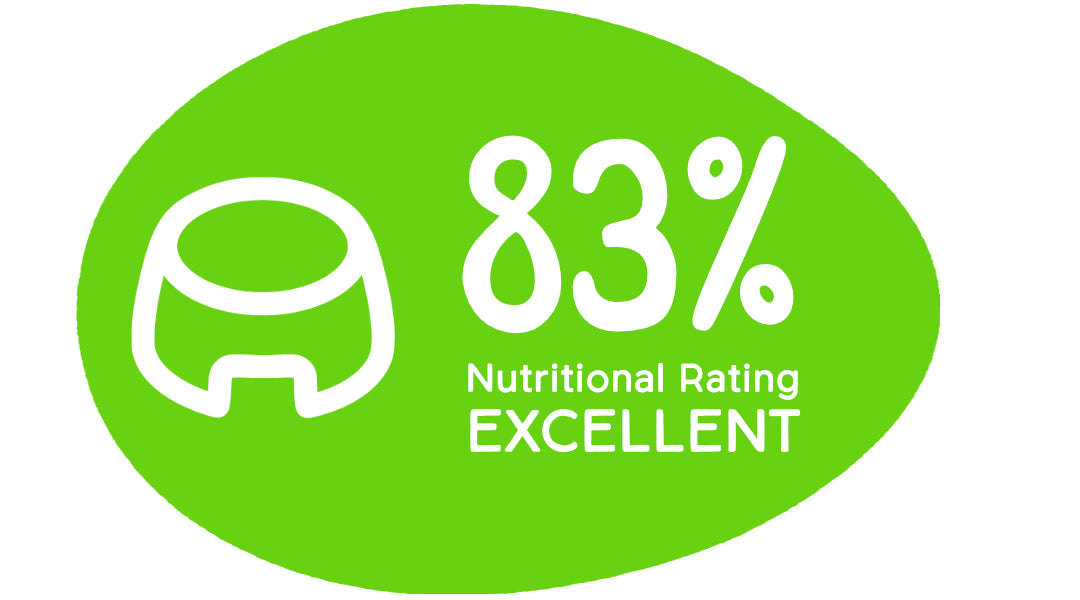 Reducing the fat content in your dog's diet can make a world of difference. With our low-fat recipe, your beloved animal will benefit from:
Increased Mobility
Reduced Risk of Obesity
Improved Heart and Lung Health
Reduced Symptoms of Food Allergies
Better Digestive Health
Reduced Risk of Hyperlipidemia
Reduced Risk of Pancreatitis
Find out more
A Recipe Designed To Help Maintain An Ideal Weight
A low-fat diet does not have to be bland or tasteless. With the help of canine experts, we have created a recipe that is packed with flavour and nutritional goodness. That way, your dog can continue to look forward to mealtime without craving extra treats to satisfy their taste buds. Our expertly formulated dog food contains:
High-Fibre Content
Containing barley, our food is rich in fibre, helping your dog feel fuller for longer without adding calories.
Find Out More
Joint Lubricating Ingredients
Joint health is extremely important, especially as your dog gets up there in years. If your doggo is overweight or obese, this can increase the risk of joint damage. That is why our complete recipe contains chondroitin and glucosamine to help to lubricate the joints, increase mobility and reduce joint pain. All of our recipes are suitable for dogs 2 months or older.
Hypoallergenic Properties
Unlike conventional dog foods, our recipe does not contain common pet food allergens, such as chicken or beef. Instead, our food is composed of black soldier fly larvae, which provide a novel source of protein that helps to prevent symptoms such as itching and inflammation.
Find Out More
Why You Need To Manage Your Dog's Weight
If your dog is overweight or obese, this can set the stage for a range of health problems, including:
Diabetes
Heart Disease
Hypertension
Cancer
Urinary Bladder Stones
Joint Damage
Osteoarthritis
Anaesthetic Complications
That is why it is important to get a hold of your dog's weight as soon as possible. The good news is that with our low-fat recipe, you can help your furry friend slim down in no time.
Our Feeding Guide Backed By Science
Every dog parent wants to reward their beloved pets. However, it is important to make sure that you are not overfeeding your pup or providing them with the wrong food. If you choose to subscribe, we will provide you with an approximate daily feeding guide that is unique to your dog's dietary requirements. Our expert feeding guide uses the FEDIAF-published daily calorie requirement, so you can be sure that you are giving your dog all the nutrients they need.
More Than Just A Low-Fat Food
Our recipe does more than just help you manage your doggo's weight. It can also help with a wide range of areas, including:
Food Allergies And Intolerances
Chicken and beef are some of the most common culprits of food allergies in dogs. That is why our food only contains insect-based proteins to prevent allergies and intolerances.
Symptoms
Itching, vomiting and gastrointestinal issues are all too common problems for dogs with allergies and intolerances. Thankfully, with a specially designed recipe, you can help to alleviate these symptoms.
Upset Tummies
Insect-based protein is highly digestible and is ideal for pets with sensitive stomachs. This helps to reduce digestive issues, such as excessive gas, nausea and diarrhoea.
Joint Health
Our food is designed with your dog's mobility in mind. That is why our recipes contain chondroitin and glucosamine, which help to improve joint health.
Diabetes
A low-fat, high-protein diet is ideal for dogs with diabetes and can help to manage your dog's blood sugar levels.
Overweight And Obese Dogs
With low-fat content, our recipe can help you manage your dog's weight.
Pancreatitis
A low-fat diet is ideal for dogs with pancreatitis, as it helps to reduce the strain on the pancreas to break down fat.
Colitis
Providing your dog with a low-fat diet can help to manage the symptoms of colitis.
Healthy Skin And Shiny Coat
High in protein, our dog food helps to promote healthy skin and a shiny coat.
Dental Health
Our dry dog food can help to remove some of the plaque on the top of your pup's teeth and improve dental health.
Unbeatable Dog Food
Sustainable
Our recipes are designed with the planet in mind.
Natively Grown Ingredients
We source as many of our ingredients as possible from UK suppliers to reduce air miles.
High-Protein
Black soldier fly larvae are high in essential amino acids.
100% Recyclable Packaging
Our packaging helps to create a completely circular economy.
We Are Vet-Approved
Changing your dog's diet can be daunting. But thankfully, all of our recipes are vet-approved, providing you with that all-important peace of mind. As a bonus, you can access our 24/7 vet support line if you choose to subscribe to us.
Our Low-Fat Food
When you choose us, you no longer have to worry about how much you are feeding your dog at mealtimes. Our food has been designed with your dog's health and happiness in mind. To learn more about our low-fat hypoallergenic dog food, contact us today.
Order Now
Testimonials
I cannot praise this brand enough for how much this food has changed my dog's way of life. She has always had tummy issues and has gone through pancreatic flare-ups a couple of times. Her energy, 💩 and overall health is phenomenal. I would highly recommend trying this as an alternative to vet-prescribed food as all the foods I've tried have not done her many favours. Customer service is lovely too!

Mikey
My dog likes this food and it's sorted out her digestive issues (westie with a grain intolerance). I'd come back to it recently because of the convenience of the ordering and delivery.

Samantha
Took a while to consider swapping over to Bug Bakes, but it is well worth doing it... We tried Tess, our 7-year-old Collie, on the sample snacks first and she took to the new food really quickly. Her energy levels are higher and she seems brighter and more active. She has also been less prone to tummy upsets (none in fact!) so far and is more 'regular' since switching her. I would recommend anyone trying their furry friend on this

Andy