Dog Food for Sensitive Stomachs
If your dog has an upset stomach, you may worry about the type of food you give them. We have created the perfect solution: dog food for sensitive stomachs made in the UK. 
With a recipe of natural ingredients, we pack our sensitive stomach dog food with flavour and nutrients, providing your best friend with a delicious meal that looks after their body. Plus, we have a range of dog treats for sensitive stomachs that make ideal snacks for when your pooch is on their best behaviour.
Shining Coat and Skin
Delicious
Natural Ingredients
Hypoallergenic
Boosts Digestive Health
Reduces Plague and Tartar Build-Up
What Goes into Our Sensitive Stomach Dog Food
We know you want to give your dog fresh, natural food, so we use them in our dog food and treats for sensitive stomachs. It means they are loaded with nutrients, vitamins and fibre to aid digestion, promote healthier coats and skin, and keep your dog lively. Read about our recipes and nutritional value:
Protein 28%, Fat 11%, Fibre 5%, Ash 7%
Regular Food:
Insect - 33% (28% meal, 5% oil)
Barley - 27%
Oats - 13%
Apple - 4%
Carrot - 4%
Linseed - 4%
Beet Pulp - 4%
Seaweed - 1%
Chicory Root Extract
Vegetable Gravy - 4%
Blueberries
Glucosamine 400 mg/kg
Chondroitin 200 mg/kg
Grain-Free Food:
Insect 33% (28% meal, 5% oil)
Potato 27%
Sweet Potato 8%
Peas 5%
Apple 4%
Carrot 4%
Linseed 4%
Beet Pulp 4%
Vegetable Gravy 4%
Minerals
Vitamins
Brewers Yeast 1%
Seaweed 1%
Blueberry
Prebiotic MOS
Chicory Root Extract
Glucosamine 400 mg/kg
Chondroitin 200 mg/kg
Which Dogs Can Have Our Food?
We want to help every dog with an upset tummy, no matter their breed or age. That's why we created a recipe suitable for any dog over two months old. By choosing our subscription option, you can save 10% on every bag of food you purchase and ensure that you always have our sensitive stomachs dog food. It is perfect for supporting:
Puppies
Working Dogs
Seniors
Testimonials
Bugbakes really suits Seb. After trying different foods including those for sensitive digestion Bugbakes have been the best. I'm very glad we're doing our bit for the planet too.

Liz Duguid
I continue to feed my wire fox terrier bug bakes.

It's the only food that doesn't upset his sensitive tummy.

He has a bowl in the morning with a wee bit kefir or oat milk poured over and a bowl of dried for his dinner.

Kirstin Bradley
Really suiting our terrier. She's always had a slightly sensitive tummy and bug bakes gives her nice firm stool. Happy so far!

Ginny Slatford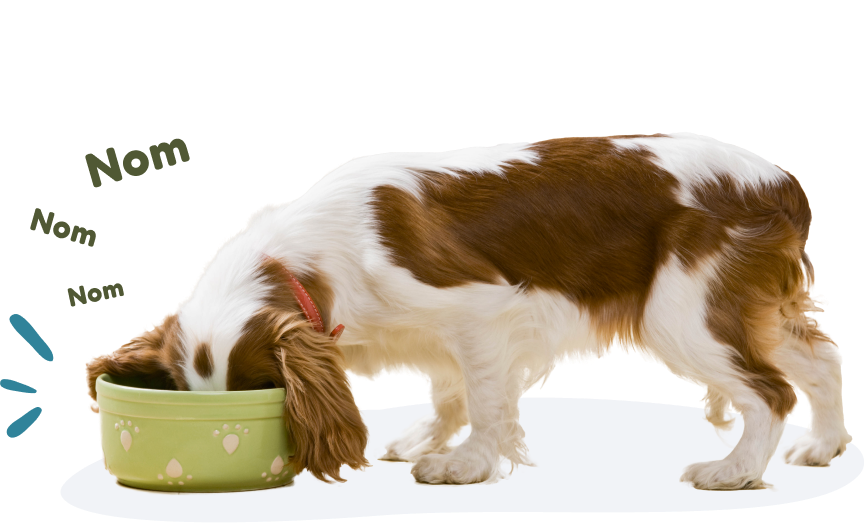 The Basics of Catering to a Sensitive Tummy
You can take some simple steps to manage a sensitive gut and keep your dog healthy. Always remember that:
Your dog can have treats: choose our dog treats for sensitive stomachs, full of essential nutrients 
An upset stomach could indicate an underlying condition: whether it is allergies or IBS, our food can cater to these illnesses
You should speak to your vet: your vet has the critical knowledge to recommend a diet that manages these conditions 
Ingredients to Avoid
You can work with their sensitive tummy and prevent illness by monitoring your dog's food. Avoid:
Raw ingredients
Artificial flavourings and preservatives
Fillers
Garlic
Onion
Pork
Dyes
Wheat
Our grain-free food is ideal for avoiding raw ingredients, wheat and pork and providing critical protein, fibre and vitamins.
Foods Safe for Sensitive Dog Tummies
Alternatively, some human foods are safe for dogs with sensitive stomachs. Whilst frequently giving your dog scraps is not advised, you can offer the following items in moderation to support their diet. Choose vegetables and lean meats, including:
Cooked salmon
Carrots
Broccoli
Cucumber
Sweet Potato
Peas
Pumpkin
We include many of these ingredients in our sensitive stomach dog food to supplement diets with additional nutrients that boost your dog's health.
Does an Upset Stomach Indicate a Health Condition?
Unfortunately, an upset stomach can indicate underlying health conditions impacting digestion. Your dog may suffer from:
Pancreatitis
If your dog's pancreas becomes swollen, they will suffer from abdominal pain and digestive issues. It typically results in constipation and diarrhoea.
Inflammatory Bowel Syndrome (IBS)
When your dog suffers from IBS, their intestines become inflamed and irritated, partially inhibiting the absorption of nutrients into the body.
Kidney Disease
Kidney disease causes nausea and vomiting and needs to be identified and treated.
Allergies and Intolerances
Food allergies are one of the leading causes of upset stomachs, diarrhoea, vomiting and constipation. Typically, your dog will suffer from an allergy to one specific protein and allergies to beef, chicken, lamb, dairy and wheat are common throughout the species. With our insect protein food, your dog receives all the protein they need without risking an allergic reaction.
Stress
As with humans, stress impacts your dog's health. If their routine changes regularly, it can upset their gut.
Identifying Health Conditions
If your dog repeatedly suffers from an upset stomach, you should take them to a vet for thorough testing. These health examinations will identify any conditions impacting their digestive system so that you can treat them appropriately.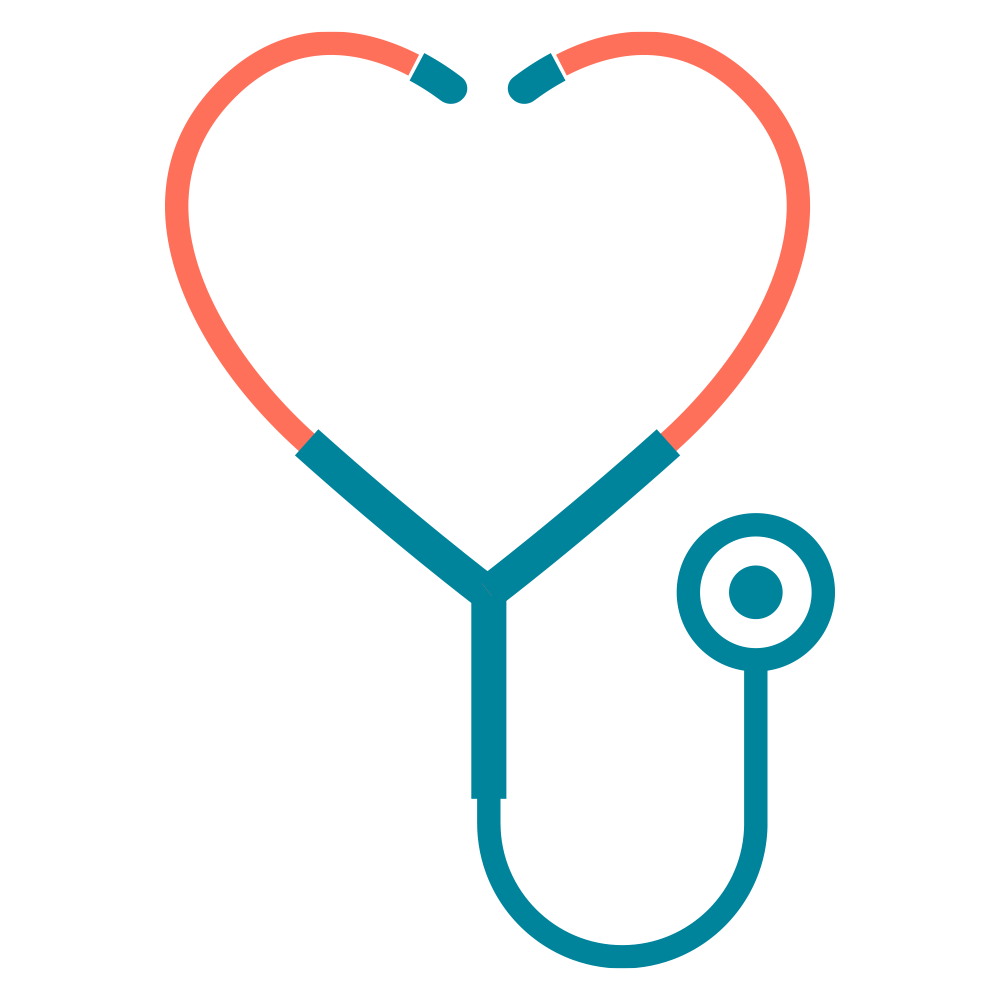 Symptoms of an Upset Stomach
An upset stomach can cause several symptoms. If they persist, you should visit a vet for thorough testing. Look out for the following:
Diarrhoea
Constipation
Vomiting
Drooling
Loss of appetite
Eating grass
Flatulence
Gurgling stomach
Which Breeds are Susceptible to Sensitive Stomachs?
Whilst no breeds are more susceptible to upset stomachs, some are more likely to suffer from diarrhoea. They include:
Maltese
Cavalier King Charles Spaniels
Bichon Frisé
Miniature Schnauzers
Poodles 
Dachshunds
Yorkies
Shetland Sheepdogs
Miniature Pinschers
If you have one of these breeds, our dog food for sensitive stomachs is ideal. It provides all the necessary nutrients whilst managing their sensitivity.
FAQ
What will my vet recommend for my dog's sensitive stomach?
To manage a sensitive stomach, you should offer your dog a balanced diet, get them to drink plenty of water and lower their stress levels. Don't forget that every case is different: your dog may have intolerances or illnesses. Your vet will run specific tests and create a bespoke plan.
How can I measure a food's digestibility?
Always pay attention to your dog's stools to note any changes. Once you understand what normal looks like, you can identify abnormalities that could indicate allergies or less digestible foods. 
Is my dog's upset stomach an emergency?
An upset stomach can indicate a need for urgent veterinary assistance. If your dog is constantly vomiting, suffers from dehydration, fever or lethargy, or produces bloody or tarry stools, you must take them to a vet immediately.