Natural Dog Food
Our dry natural dog food is designed to provide your pooch with all the nutritional goodness they need while reducing the environmental impact of their diet. It is cold-pressed, making it much easier to digest than kibble and retaining more vitamins and minerals from our UK-sourced ingredients.
Order Now
Why We Believe in Natural Ingredients
Every element in your dog's diet should have a positive effect on their overall health and well-being. Rich in both nutrition and flavour, we use wholesome, natural ingredients to promote gut, skin, coat, joints and heart health.
Our formula also contains anti-inflammatory supplements such as Glucosamine and Chicory Root extract to provide a complete and balanced diet. That way, you can rest assured that it is taking great care of their body.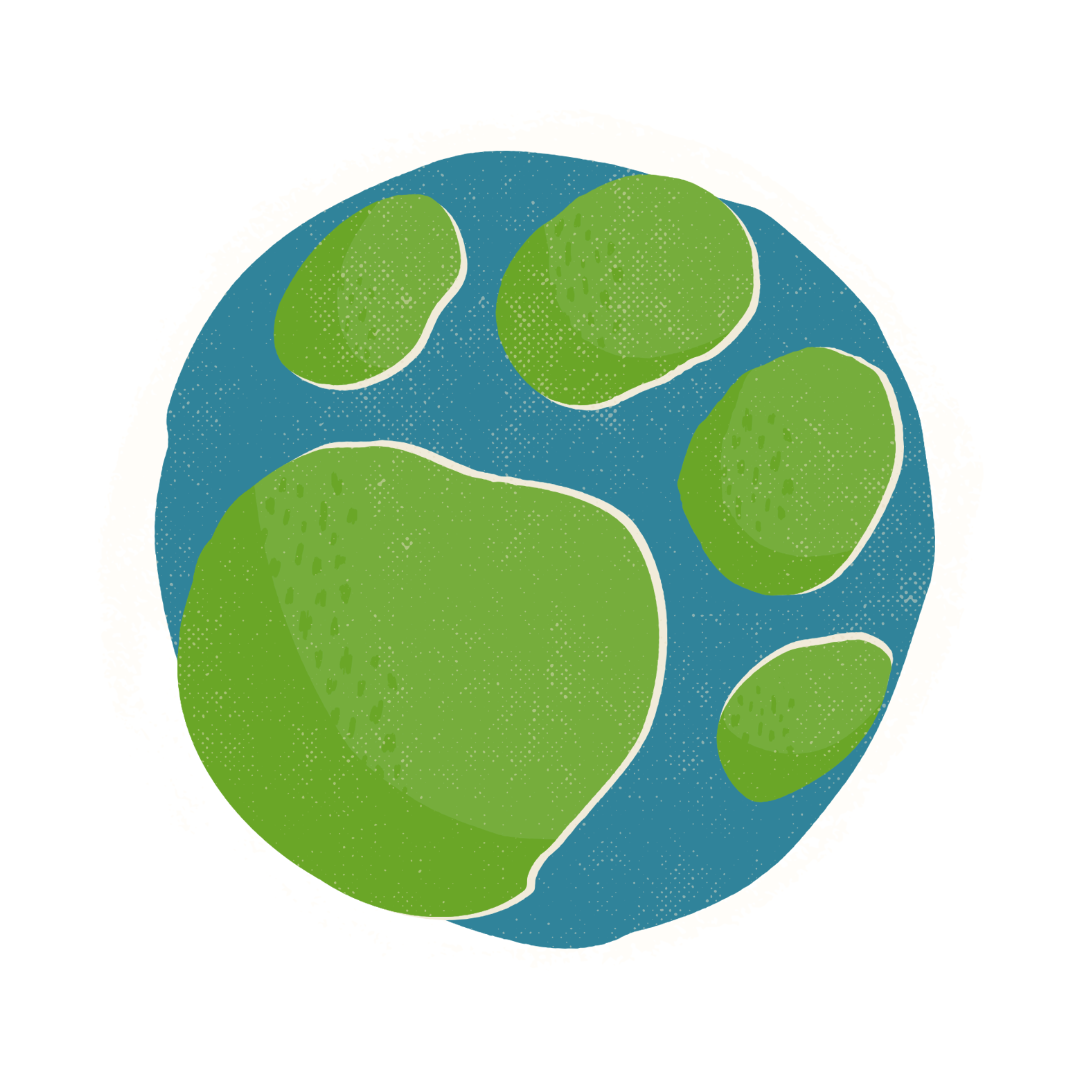 Supporting Sustainability
Feeding your four-legged friend human-grade meat carries a high price for the environment. 
Our dog food is made from insect protein, which has just as much nutritional value as a prime cut of steak with a fraction of the environmental impact.
With the help of expert canine nutritionists and cutting-edge black soldier fly farms, we have crafted delicious recipes that promote a completely circular economy. We use vegetable by-products to feed the black soldier flies, and produce high-protein black soldier larvae for our food.
Processed Ingredients to Avoid
Artificial and processed ingredients do not deliver the same nutrients as whole foods but are often included in dog food to decrease costs. Avoid recipes that contain the following items and choose natural dog food instead:
Additives 
Dog food companies often add vitamins, colouring, flavours, antioxidants and preservatives to their recipes. Avoid Butylated hydroxyanisole (BHA) and Butylated hydroxytoluene (BHT); the World Health Organisation identified them as suspicious cancer-causing compounds. 
'Meat', 'Meat Meal' and 'By-Products'
Avoid any food that includes unspecified 'meat' or products. Whole meats deliver far higher nutritional value to support your dog. 
Onions, Garlic, Avocados and Grapes
As they contain a harmful toxin called persin, garlic, onions, avocados and grapes are all unsuitable for your pup.
Rendered Products
Rendering turns waste animal products into usable ingredients but is associated with poor standards and practices. Give your dog food containing whole ingredients instead to deliver more nutrients.
Our Recipes
We are incredibly proud of our carefully crafted, natural recipes. They offer high nutritional value from ingredients sourced from UK farms and use the wonky produce that supermarkets reject to prevent food waste.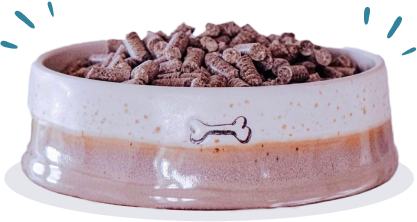 Protein 28%, Fat 11%, Fibre 5%, Ash 7%
Regular Recipe
Insect Protein - 33%
Barley - 27%
Oats - 13%
Apple - 4%
Carrot - 4%
Linseed - 4%
Beet Pulp - 4%
Seaweed - 1%
Blueberries
Chicory Root Extract
Vegetable Gravy - 4%
Brewers Yeast
Prebiotic MOS
Glucosamine 400mg/kg
Chondroitin 200mg/kg
Protein 28%, Fat 11%, Fibre 5%, Ash 7%
Grain-Free Recipe
Insect Protein- 33%
Potato - 27%
Sweet Potato - 8%
Peas - 5%
Apple - 4%
Carrot - 4%
Linseed - 4%
Beet Pulp - 4%
Seaweed - 1%
Blueberries
Chicory Root Extract
Vegetable Gravy - 4%
Brewers Yeast
Prebiotic MOS
Glucosamine 400mg/kg
Chondroitin 200mg/kg
How We Measure Up in the Market
Looking after your pet should not cost the earth. That is why we sell directly to you, achieving affordable price points for our top-of-the-range dog food and environmental credentials. You can switch to our sustainable alternatives knowing you are getting the best quality at the best value.
Our food has a lean fat-to-protein ratio of 39%, providing additional protein without excess calories. Plus, our insect base makes it hypoallergenic, and when combined with our grain-free recipe, it caters to all the most common food allergies in dogs.
Get a Taster Pack Today
Suitable For All
Our natural dog food is perfect for all dogs over 2 months old. No matter the breed of your four-legged companion, it provides an excellent healthy source of protein. Get in touch with our team today or use our custom calculator to learn more about our feeding guidelines.
Natural Foods for All Ages and Sizes
Why Choose Our Natural Dry Dog Food
We are trusted by hundreds of dog owners throughout the UK. Here are just a few reasons why they love our food:
High-Protein
Insects provide all the essential amino acids required to maintain your dog's muscles. Plus, it is far kinder to the environment than beef, chicken or pork.
Vet-Approved
We enlisted the help of canine nutrition experts to craft our recipes, meaning they are vet-approved.
Natively Grown Ingredients
Our nutritionally complete recipes are made with as many UK natively grown ingredients as possible to reduce air miles.
100% Recyclable Packaging
With our recyclable packaging, you can easily reduce your carbon pawprint without drastically changing your lifestyle.
Testimonials
Very impressed that even our fussy older dog who doesn't like most treats finds bug bakes food absolutely irresistible (caught him trying to steal it from the kitchen!). Aside from that, it seems really healthy and high quality compared to most dry dog food. Love the ethos of the company too, doing something good for the planet!

Chloe Hequet
My cockapoo has been eating bug bakes for over two years, and she loves it. Her digestion is always healthy, with no issues unless I feed her something else… then there's the usual grass eating all the time.
The subscription service works out very efficiently for us too. I always recommend bug bakes to friends!

Marie Mcallister
Fabulous customer service and product. Our wire fox terrier loves this food. He eats with a little oat milk in the morning and dry for dinner. His poos are nice and firm. Feel we're also doing our bit for the environment.

Kirsty Bradley
FAQ
What are the best natural ingredients to give my dog?
You should always give your dog food that contains fruit, vegetables and whole proteins. It will deliver essential nutrients.
Is your dog food natural?
Yes. We use ingredients ethically sourced from UK farms to support the British agricultural industry and reduce our reliance on international shipping.
What real food ingredients are great for my dog?
You can feed your dog blueberries, apples, carrots and peas, as well as many other fruit and vegetables. We include all four in our recipes.